Rød hankat forsvundet 4772 Langebæk July 2017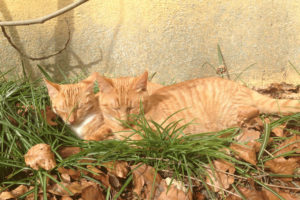 Patek is a young, friendly male. Not castrated. The right cat on the picture. Color is red striped with no white spots. He is not too big, as he is around 10 months old. The color of his eyes match his skin. He listens to his name well, and is very cuddly. He is chipped, no ear marks. We think he got lost in his adventures around Langebæk, or even Stensved where he was born.
His sister misses him immensely, as do our girls.
: Kat
: Han
: Sjælland
: 53677465